Mustang Family, Wednesday will be a Distance Learning Day. Students will once again complete the check-in from from the counselors and any work in their google classrooms. Please know that their teachers are available during school hours should they need help. Stay safe and stay warm.

Good afternoon. Tomorrow will be a distance learning day. Students will have a google check in form from their counselors google classroom for attendance and items in their google classrooms from their teachers. Please stay safe and stay warm.

OTPS: Oologah-Talala Public Schools will be closed today due to slick areas around the district and the chance of more weather today that will create the possibility of worsening conditions for our buses. This is not an easy decision to make on days like this, but our commitment to student safety is priority. We will monitor road conditions and the weather to determine our course of action for the next several days. David Wilkins, Superintendent

Mustang Family, Here are the tutoring dates for the next several weeks. Jan 19th -Thursday Jan 23rd - Monday Feb 2nd - Thursday We try to dodge as many activities as we can. #GoMustangs!

Mustang Family, Thank you for a great night of support at our 1st Annual Teddy Bear Game! 125 teddy bears are now headed to SafeNet!
https://youtu.be/ShATb6paR6M
#GoMustangs! #MustangFamily

Oologah's speech & debate team captured 3rd in team sweepstakes at their first tournament of the year at Broken Arrow this past weekend. Both Jackson Wells and the team of Kimberlee Wilson and Emily Coffelt went undefeated in their divisions, capturing first place in 5A Lincoln-Douglas debate and 5A Public Forum debate. Other winners included: 1st Domestic Extemporaneous Tanner Kallam 2nd Foreign Extemporaneous Kimberlee Wilson 4th Monologue Jenna Wells The team will travel to Jenks High School next weekend to compete.

The Oologah-Talala JOM Executive Committee will have a meeting on Tuesday November 15th at 6:00 PM in room 371 at the High School. Any parent of a Native American student enrolled in JOM is welcome to attend. Please direct any questions to Scott Doss at
scott.doss@oologah.k12.ok.us

Mustang Family, After much consideration and an out of an abundance of caution, we are rescheduling this weeks football game to Thursday night, Nov. 3rd at 7 PM. The safety of our players, coaches, staff, fans, officials, and our visiting team is our main priority. We will hold all senior activities at 6:30, prior to the game. Thank you for your understanding. #GoMustangs!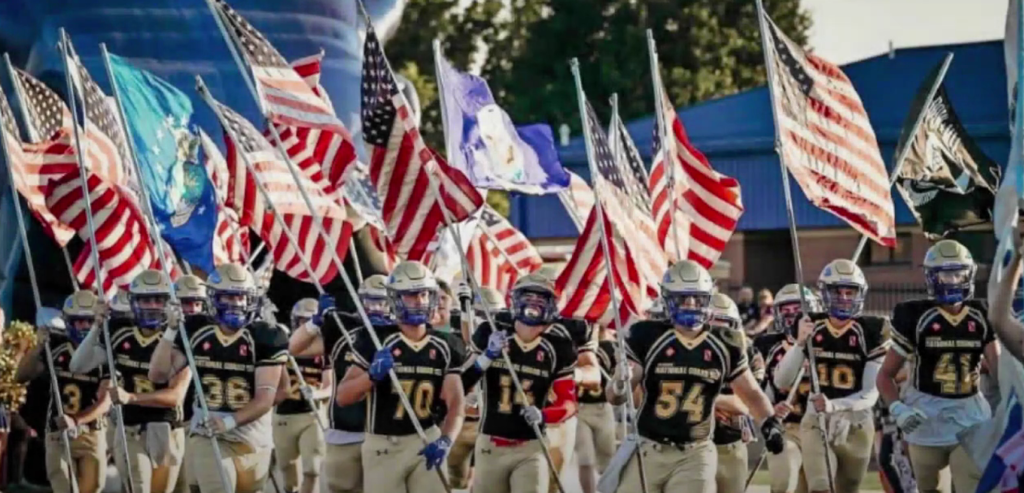 Mustang Family, Please see the tutoring dates below for the rest of 1st semester. Remember tutoring is from 6-8pm in the library. Tuesday November 1st Tuesday November 8th Tuesday November 15th Tuesday November 29th Tuesday December 6th MONDAY Dec 12 (it is finals week)

Mustang Family, Lots of fun planned this week for homecoming. Monday is Jersey day and Tuesday is Twin Day. You must be dressed up to have a chance to play in the homecoming games at lunch! #GoMustangs!



Mustang Family, Friday nights Softball game, here against Cleveland has been moved to September 24th at 12:00 p.m. #GoMustangs!

OHS will host an in-school ACT on October 18,19, 20. * It is an online test, so the official date will be determined based on registration. * This is open to any OHS sophomore, junior, or senior students. * Cost is $48 payable by test date. * Please fill out the link to register. Email/see Mrs. Deffenbaugh (in library) with questions. * DEADLINE for registration: Sept 8 HERE IS THE LINK:
https://forms.gle/E3mcBpwxd13GGfJy5

Mustang Family, Due to district wide meetings the next two days, any student who has not picked up a schedule can do that Friday, Monday, or Tuesday 8-3 in the office. #GoMustangs!

Mustang Family, Please remember that all students must complete the online enrollment process. There is a direct link on our district website. Completing this step with vastly speed up the schedule pickup process. #GoStangs!

Mustang Family, Please make sure you go on and complete the online enrollment process for this year. All students must be enrolled. Use the link below, there is a pop up tab for online enrollment.
https://www.oologah.k12.ok.us/

Mustang Family, The High School will be close on Friday 6/24 but will be open the following days and times next week. Monday 8-3 Tuesday 8-3 Thursday 9-2 #GoStangs!

Oologah High School has an English opening. We also have many coaching stipends available. If interested please send a resume to
Kevin.hogue@oologah.k12.ok.us
#GoStangs!

Mustang Family, Our stadium complex will be closed until further notice while the turf is being replaced. #GoStangs!