Don't forget about Literacy Night tonight from 5:30-7:00! We can't wait to see all our little trick-or-treaters!

Congrats to Stallion Battalion for achieving 1's at OSSAA district competition! #Stallionbattalion

OOLOGAH ATHLETICS/ACTIVITIES TODAY BAND @ OSSAA MARCHING CONTEST @ SKIATOOK (2:00 PM) JH FB VS. FORT GIBSON 7TH/8TH 5:30/6:30 #GOSTANGS

Literacy Night for OLE and OUE is Thursday night from 5:30-7:00! We hope to see you there!

Red Ribbon Week starts tomorrow! Help us celebrate this important week! Camo Day Tuesday!

Lady Mustang SB plays @ 1:30 this afternoon @ Firelake in Shawnee vs. Newcastle in State Semi's. Come out and cheer them on! #poundtheground

Enjoy Fall Break! Classes resume Tuesday, October 22nd.

Fall Break starts early for students! No School Thursday! We have one more day of Parent/Teacher Conferences planned. If you haven't set up a time, call the office.

FALL BREAK PLANS..... WE HAVE YOU COVERED! 10/17/19 LADY MUSTANG SB @ STATE 6:30 PM VS. LONE GROVE (SHAWNEE FIRELAKE) MUSTANG FB @ WAGONER 7:00 PM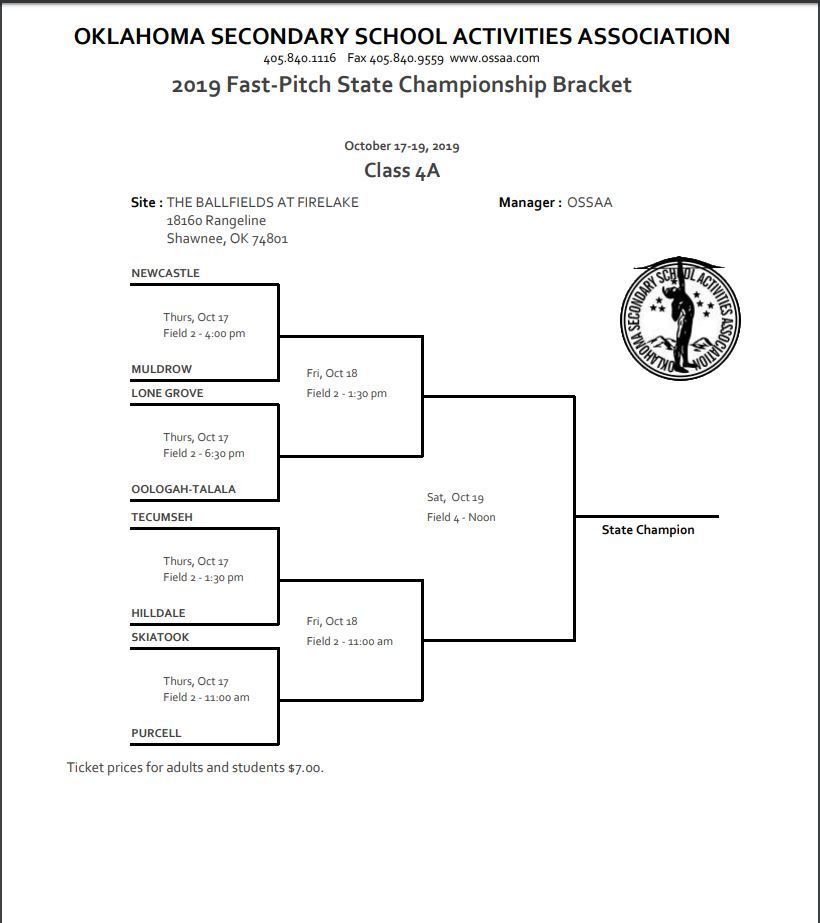 DUE TO SPACE AVAILABILITY @ MCLAIN WE WILL NOT BE ABLE TO STREAM TONIGHTS GAME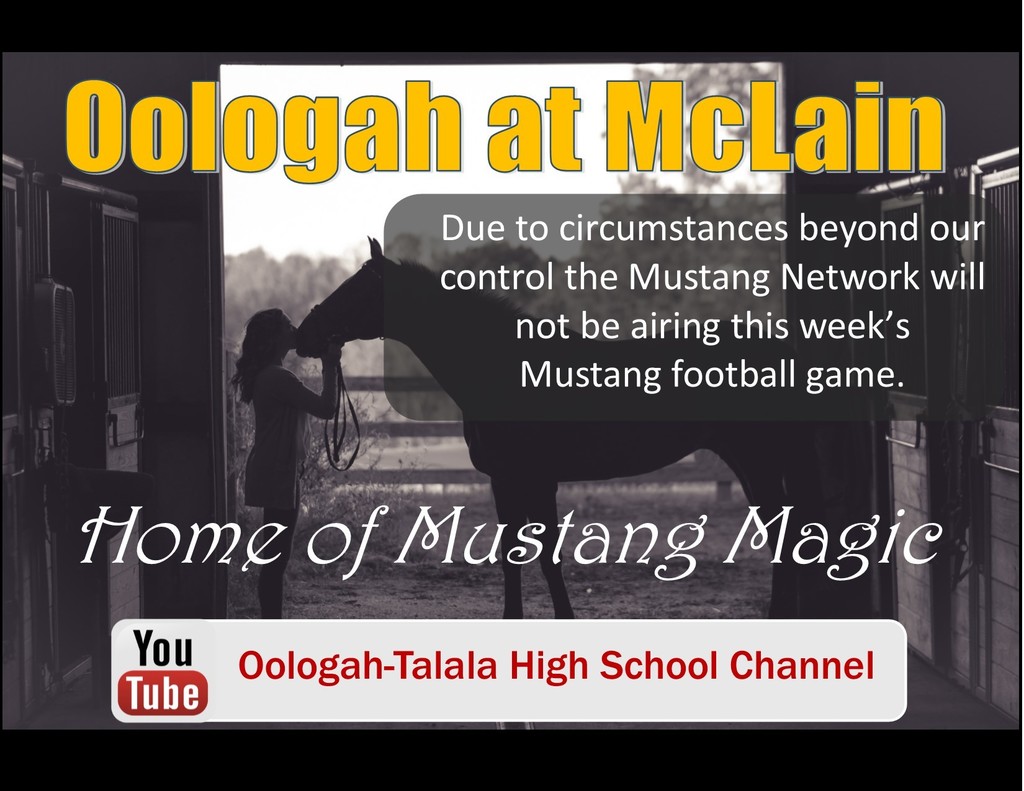 Congrats to Drama one act play! They are Regional runner ups. Raylee Driver and Jon Lovelace are all star actors. #GoStangs

Lady Mustangs lead 5-1 over Bristow Top of 5. 4A Regional@ Oologah

Lady Mustang SB win game 1 after several delays. 8-0 over Ft. Gibson. Will play Bristow next.

Regional Sb pushed back until 2:00 for game 1 of Regionals.

Due to rain The 12 pm Regional softball game has been pushed back to 1 PM. Any other changes will be updated as needed

4A SB REGIONAL @ Oologah. Top 4. Oologah 1 Locust Grove 0

UPDATED 4A FAST PITCH SB REGIONAL OOLOGAH REGIONAL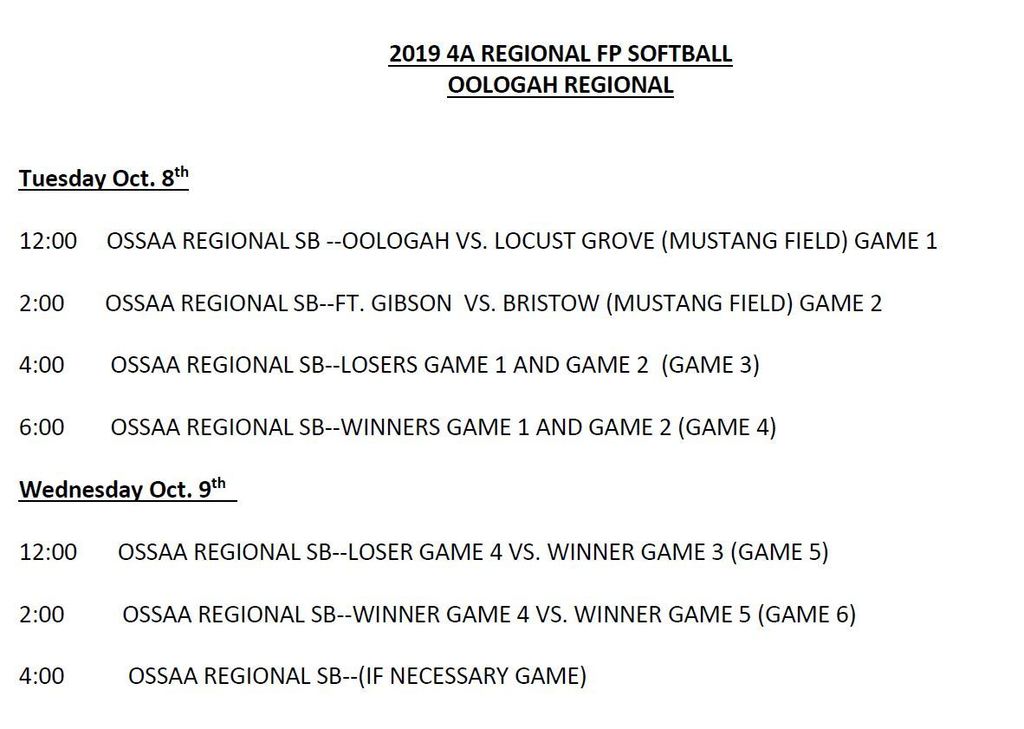 Lady Mustangs lose set 2 to Rejoice Christian 25-18. Match tied 1-1 at 4A Regional @ Lincoln Christian

Lady Mustang VB win 12 straight points and win set # 1. 25-15 vs Rejoice Christian in 4A regional first round @ Lincoln Christian.

SB in a 0-0 tie in Top of 7. Vs. Sand Springs Vb leads Rejoice 18-15 in Set # 1