Tuesday, January 31, Oologah-Talala Public Schools will be switching to a distance learning day. Although parts of our district are clear, parts of the district have roads that are not safe to run buses though. Each building principal will be in contact with information regarding your students' distance learning expectations.

Mustang Family, Here are the tutoring dates for the next several weeks. Jan 19th - Thursday Jan 23rd - Monday Thursday Feb 2nd We try to dodge as many activities as we can. #GoMustangs!

Mustang Family, While this event is not a sponsored Oologah High School event it is a neat tradition and I have been asked to pass along some details.. Tomorrow morning, bright and early is the traditional Senior Sunrise! Meet up with your classmates at Hawthorne Bluff at Oologah Lake by 6:30am to watch the sun rise at 6:42am to start your senior year! A light breakfast will be provided by senior parents.

We have a new Facebook Page! Find us at Oologah-Talala School District and follow along for the exciting things happening in the 2022-23 school year!


The enrollment office will be closed July 20 - 22. It will reopen on Monday July 25, 2022. Thank You.

The stadium/track will be closed for improvements starting May 25th and it will be posted once the work is complete for reopening.

The Oologah-Talala Child Nutrition Department will offer Free Grab and Go meals for our Distance Learning Day, Friday, May 13th. You may order one breakfast (cereal, yogurt, apple slices, milk and juice) and one lunch (P, B, & J, chips, veggie, fruit cup, and chocolate milk) per child under the age of 18. Please let us know if your child has any food allergies and we will substitute with an alternative. Pick up will be at the UE Storm Shelter Entrance between 9:15 and 9:45 am ONLY. Please enter through the North High School Entrance and turn South, passing the HS and circling by the Storm Shelter Doors. You will stay in your vehicle and our staff will bring your meals out to you. *Please go to the Oologah-Talala Website and fill out the G & G Order Form or call Tami @ (918) 373-3377 by 9am Thursday, May 12th to reserve Grab and Go meals. If no answer please leave a message and we will return your call as soon as possible.

Oologah-Talala Public Schools will be having All Sports Physicals on Tuesday, May 10th from 6:00 pm - 7:15 pm. Please arrive before 7:00 pm to ensure your physical can be completed.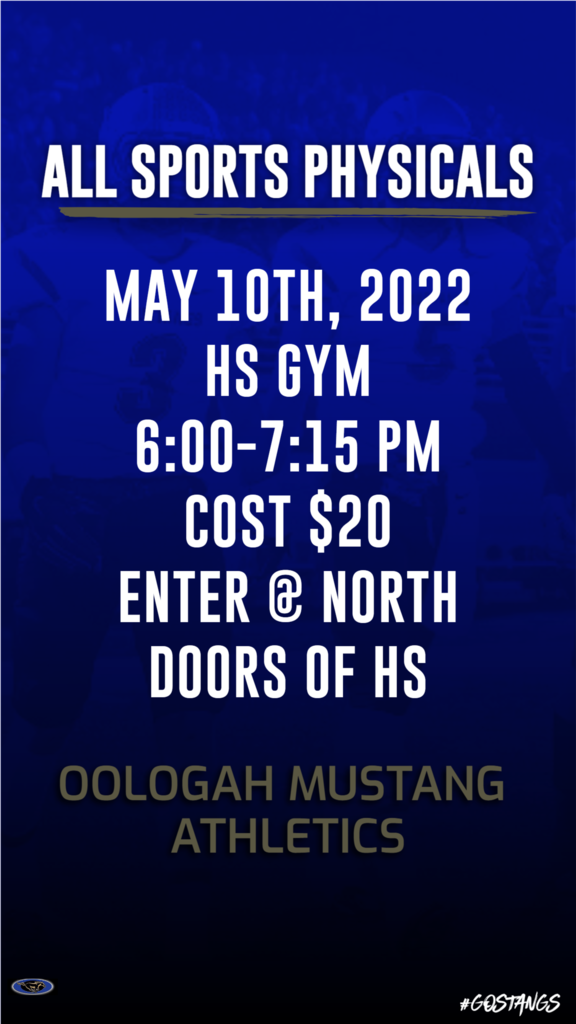 Here is our April calendar full of spring activities!

OTPS Students Josh Garrison and Diezel Branchcomb being recognized for Academic Excellence at the March Board Meeting.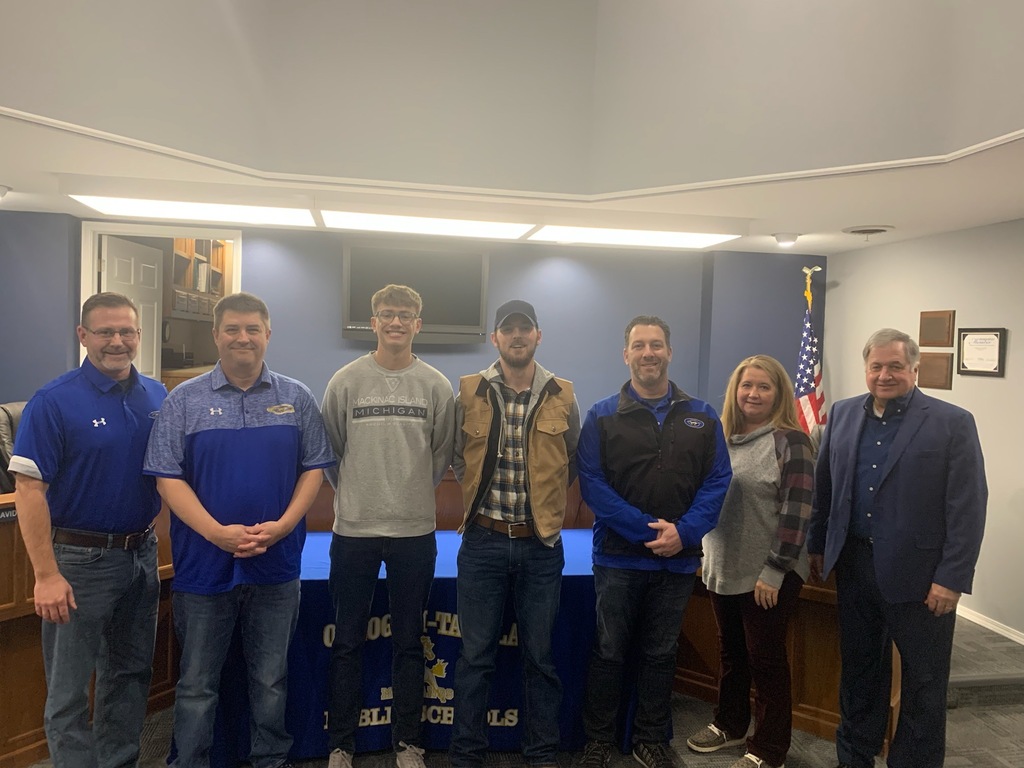 OTPS student athletes Mia Pendleton, Gabe Grazier and Gavin Salt being recognized for their outstanding accomplishments at the March Board Meeting.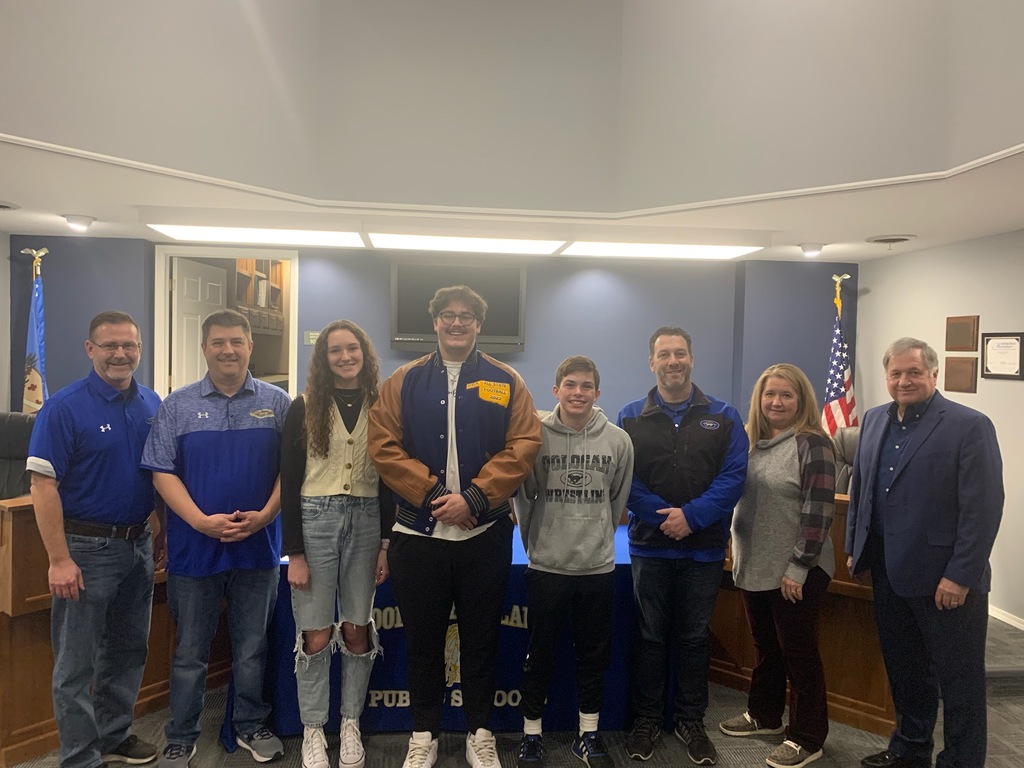 Out of an abundance of caution, we will have a distance learning day tomorrow, 3/11/2022. We hope that this early notification will allow ample time for everyone to plan & prepare for tomorrow. Be safe tomorrow & enjoy Spring Break!

The OSSAA has gone to all online ticketing for playoffs. If you plan to go to any playoff game/match, you will use the link below to purchase tickets. This includes the Basketball District and Regional that will be hosted by Oologah.
https://gofan.co/app/school/OSSAA

Due to a continual increase in student and staff absences and illness, we are canceling school for tomorrow, Friday the 14th. This IS NOT a distance learning day. It will be treated as a snow day and will be made up on April 8th. We are also scheduled to be out Monday in observance of MLK Day. We will see our students again on Tuesday, January 18th. Please be healthy and well.

Since we returned from Christmas Break, we have seen a continual increase in students and faculty illness from COVID or another stomach bug that has gone around our elementary schools. We have several faculty and students that are out. As of now, we will continue to remain with "in-person" learning, but will monitor our faculty and student attendance very closely. Our custodial and maintenance staff are working hard to keep everything sanitized. We will keep you updated if things change. If you have questions, please let contact us. Thank you, Dr. David Wilkins Superintendent

The Varsity Basketball game @ Verdigris scheduled for tonight has been rescheduled for Feb. 11th, 2022.

Student Voice Advisory Group Meeting #1. Looking forward to great things that come from this collaborative work while giving students a voice!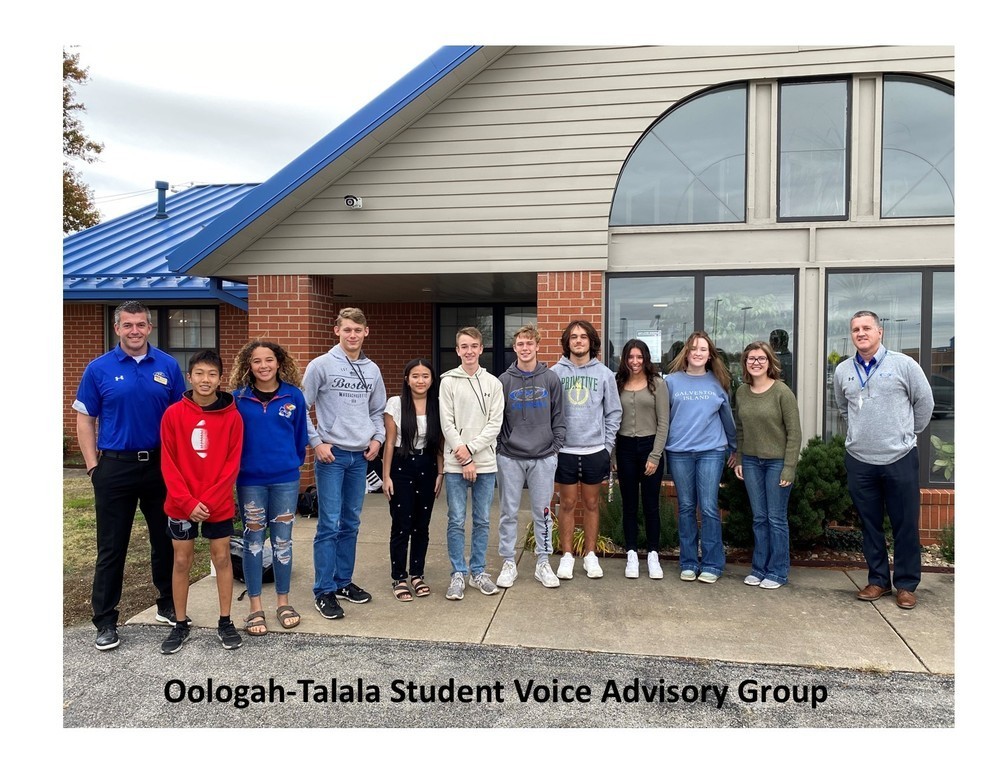 Today is a Remote Learning Day at OTPS!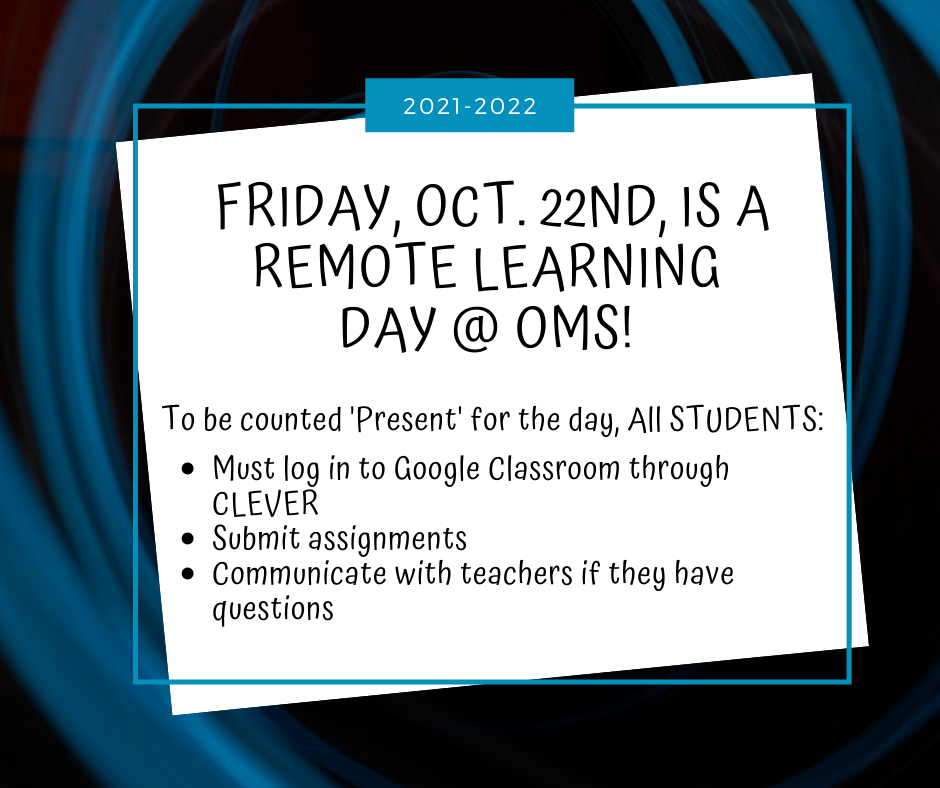 Stop!t is our new site where students can anonymously report inappropriate or unsafe behaviors online. There is more information on our NEWS section and under Title IX. Please read the parent letter so you will be well informed about this new and helpful tool for our students.