4A Regional Wrestling @ Skiatook has been cancelled for Friday/Saturday. Rescheduled for next Thursday/Friday

Weekly Events 2/8-2/13

JH 🏀 vs. Adair is cancelled today due to Road conditions.

VERDIGRIS VALLEY CONF. CHAMPIONSHIP BRACKET/INFO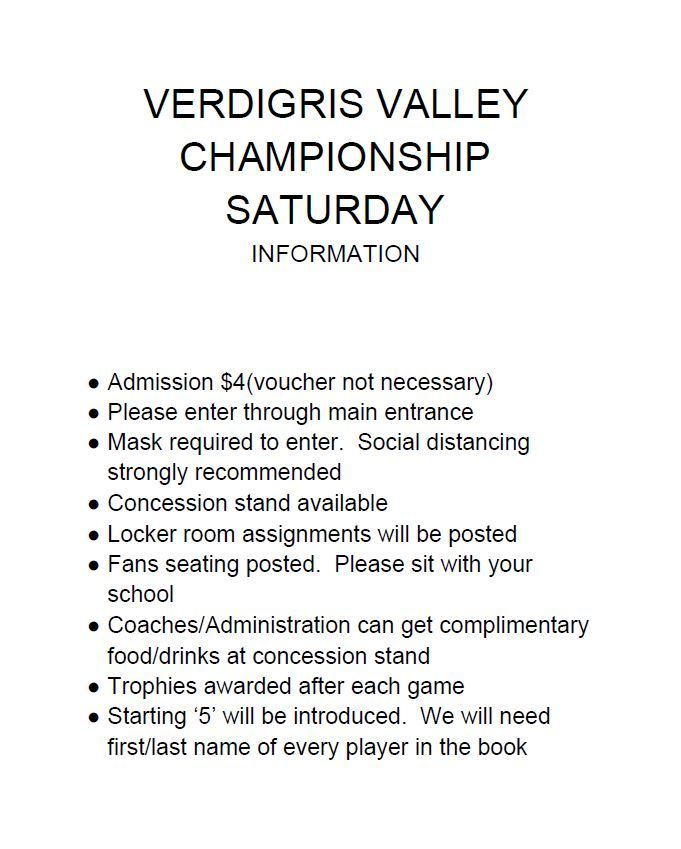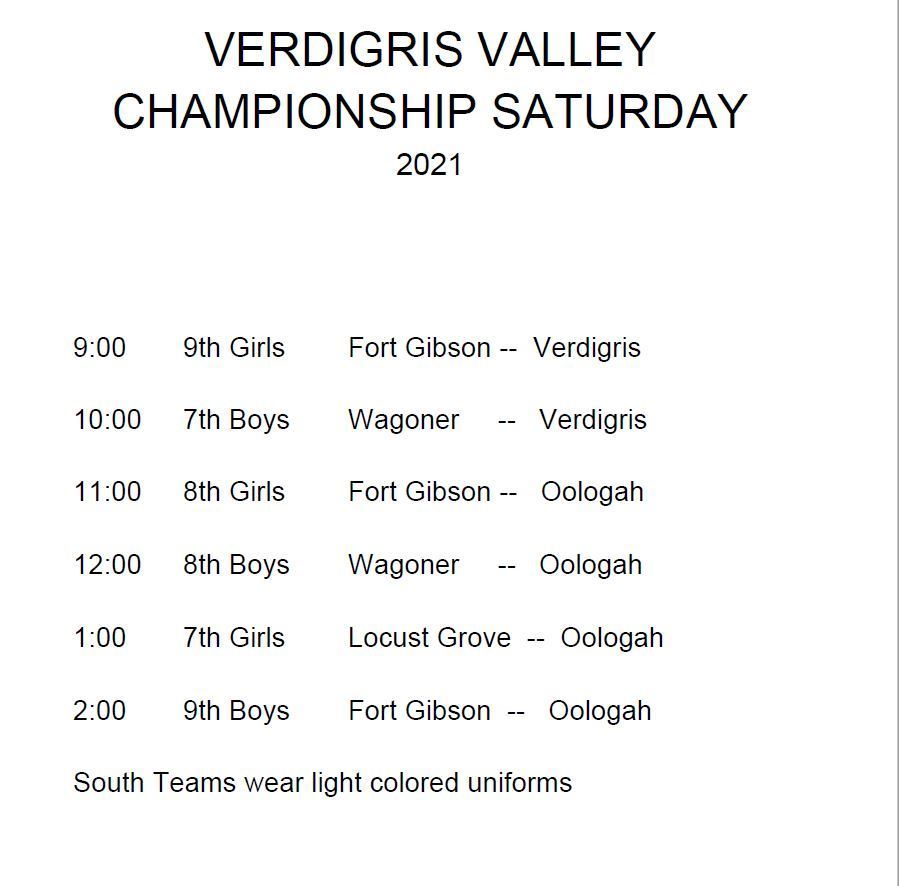 Varsity Boys game @ Jay today 6:30 pm. The game will be live Streamed on Jay Boys Basketball Facebook Page.


WEEKLY EVENTS 2/1-2/6


The Boys Basketball JV/VARSITY games @ Fort Gibson Friday 1/29 have been cancelled. The Varsity Girls will still play @ Fort Gibson @ 6:30 pm

Lady Mustang Basketball. Trail Vinita 26-20 @ Half here in Vinita.

9th boys BSK vs. Vinita cancelled tonight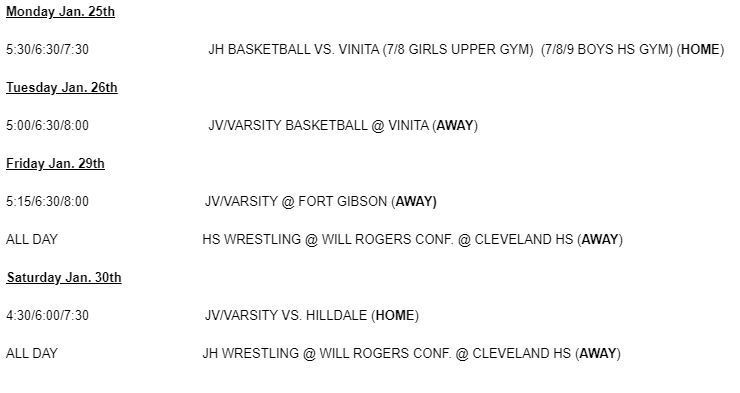 Weekly Events Jan. 18-23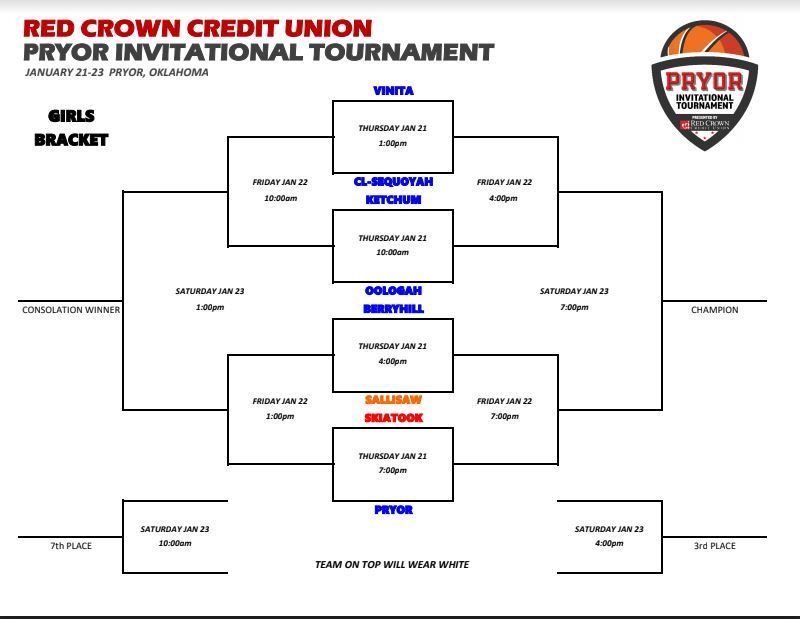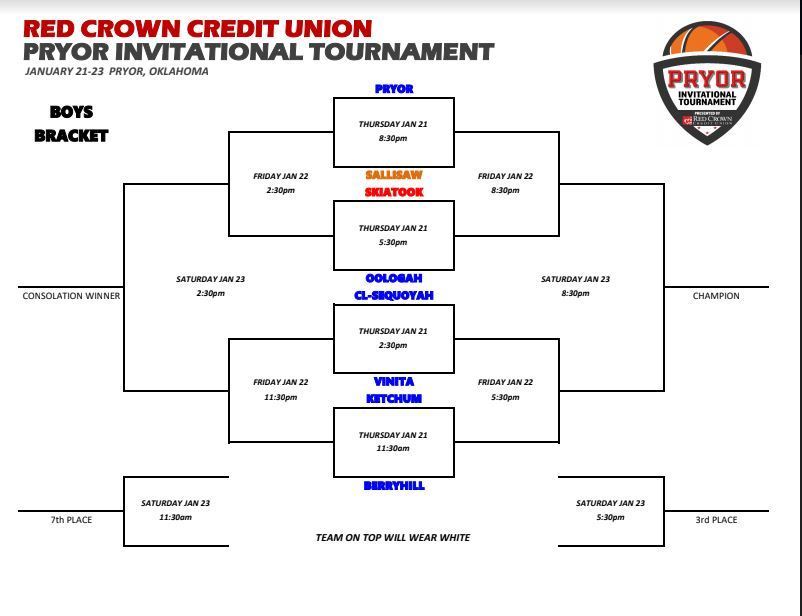 The Basketball games @ Collinsville Saturday will require tickets to be bought online. Masks also required inside at all times. Here is link for tickets.
https://gofan.co/app/events/167872
No JV GIRLS GAME! JV BOYS 5:00, VARSITY GIRLS 6:00, VARSITY BOYS 7:30

Due to enrollment changes, we have a LIMITED number of openings in our full-time virtual learning program. This program offers full-time virtual learning with a teacher dedicated solely to virtual learning. It has been incredibly successful this semester, so we do anticipate openings will fill quickly. If you are interested in enrolling your child in full-time virtual learning, please email Mrs. Adkins as soon as possible at
kendra.adkins@oologah.k12.ok.us
.

Wrestling @ Grove today has been Cancelled.

JH/HS WRESTLING ON MUSTANG FIELD!! Match vs Barnsdall starts 6:00 pm (JH) and HS immediately after.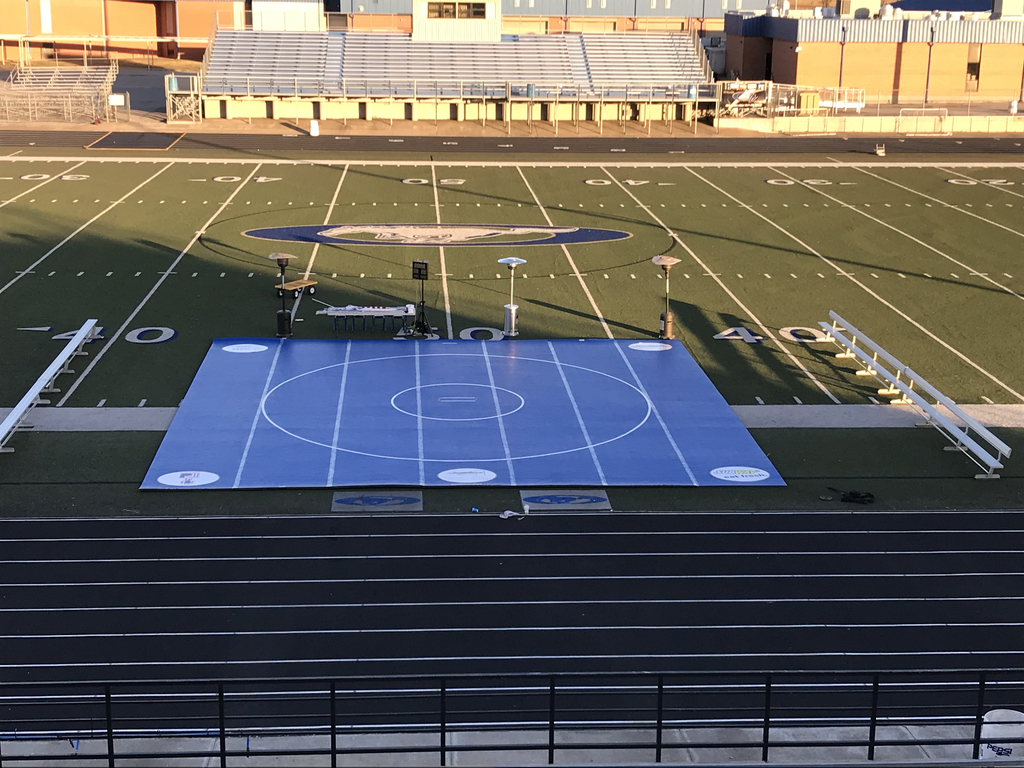 HS WRESTLING VS. BARNSDALL 12/10/20 (HS FB STADIUM) JH STARTS @ 6:00 PM, VARSITY IMMEDIATELY AFTER HS GIRLS/BOYS VARSITY BASKETBALL @ NOWATA TOURNAMENT CANCELLED TODAY AND SATURDAY!

Don't forget that Santa Claus will be at OUE on Friday morning from 8:30 - 10:30 to take free, drive-through pictures with Upper Elementary students! If your child would like to take a picture, please pull in front of our dismissal doors, and stay in the car. Santa will come to you to take a socially-distanced photo with your student. Please make sure they are seated on the passenger side of the vehicle. We hope to see you there!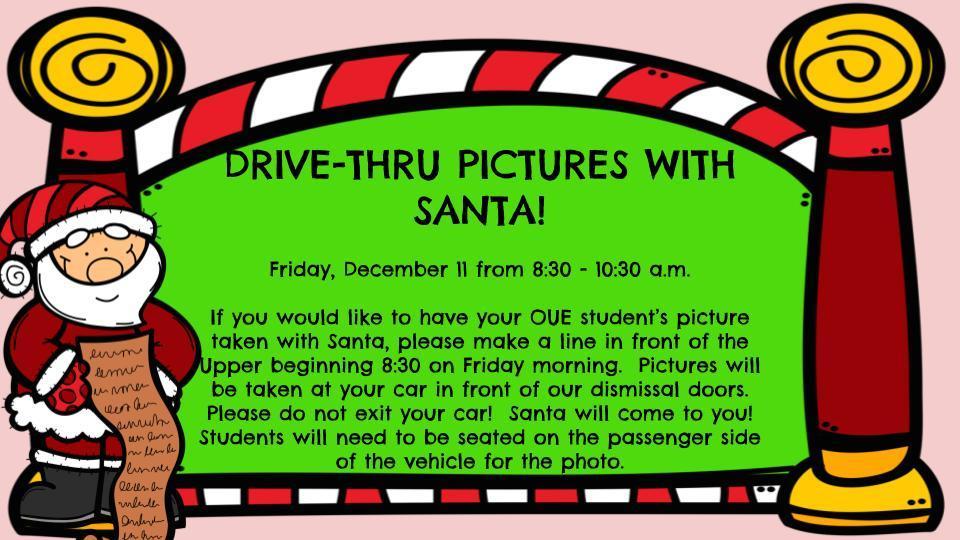 Lady Mustang and Mustang Basketball will be playing @ Nowata Tourney Today! 4:00/5:30 pm. If you can't attend check out the Oologah High School YouTube channel!!