This Friday!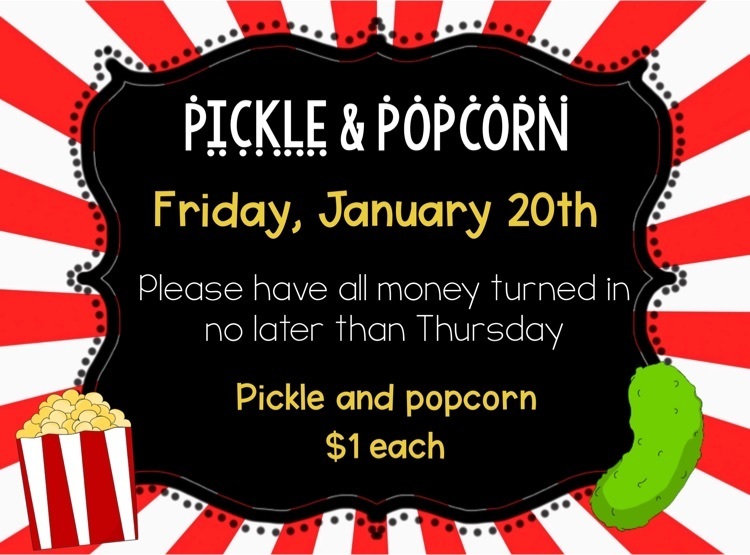 No school Monday in observance of Martin Luther King Jr. Day
We have a make-up day scheduled for Santa pictures!!!!!
Mark your calendars….Holiday Dress Up Days!!!!!
December menus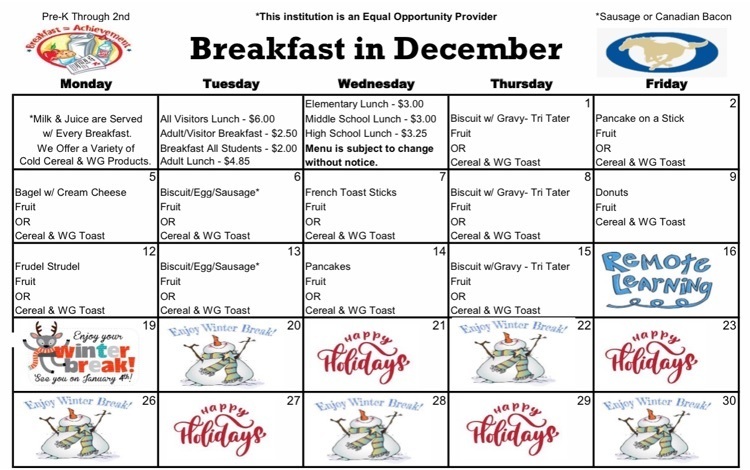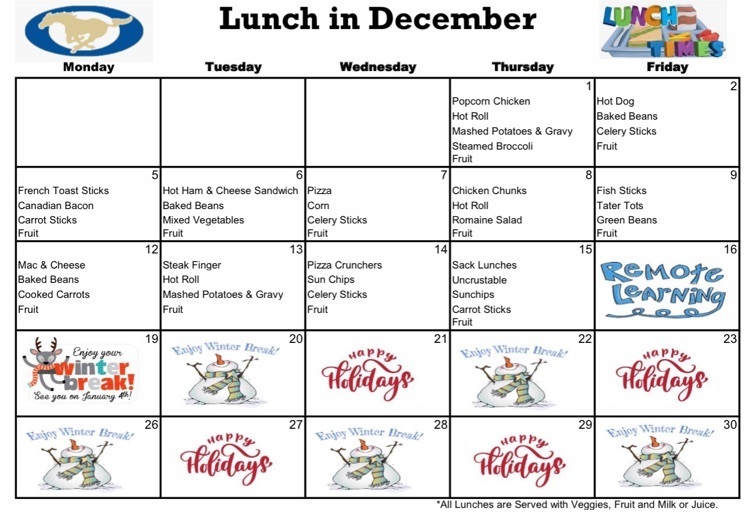 Concession stand is this Friday! Students can choose from a bag of popcorn or a candy cane…$1 each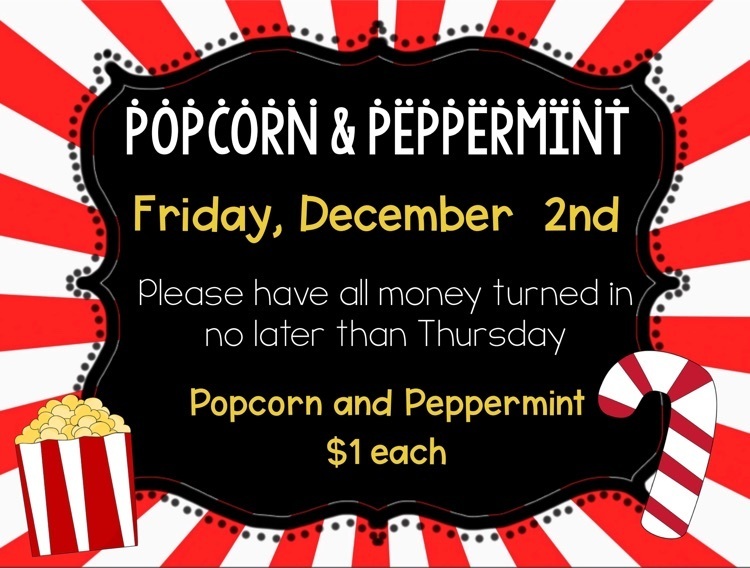 Tomorrow is a remote learning day. Please refer to your child's teacher's communication system for all assignments.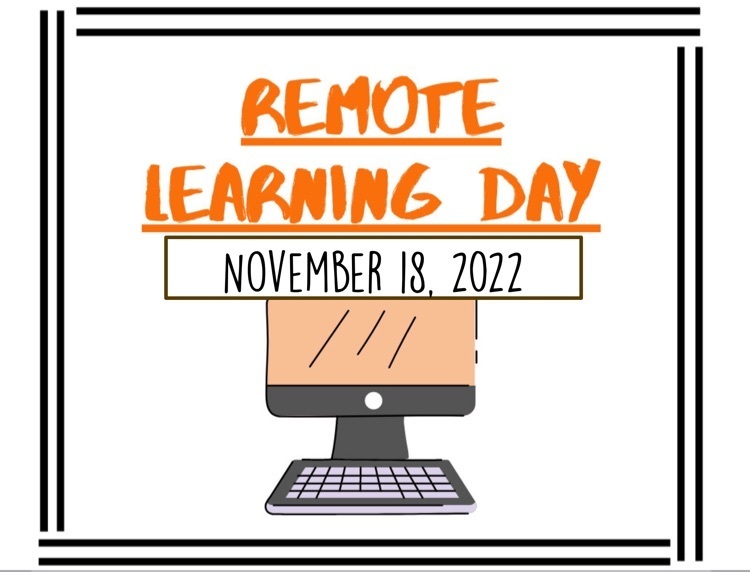 MARK YOUR CALENDARS….Our Movie field trip is on December 15th!!!! Permission slips went home today🙌🏼🙌🏼🙌🏼🙌🏼. We are excited for a fun day with our students as we head into Christmas Break!!!!!!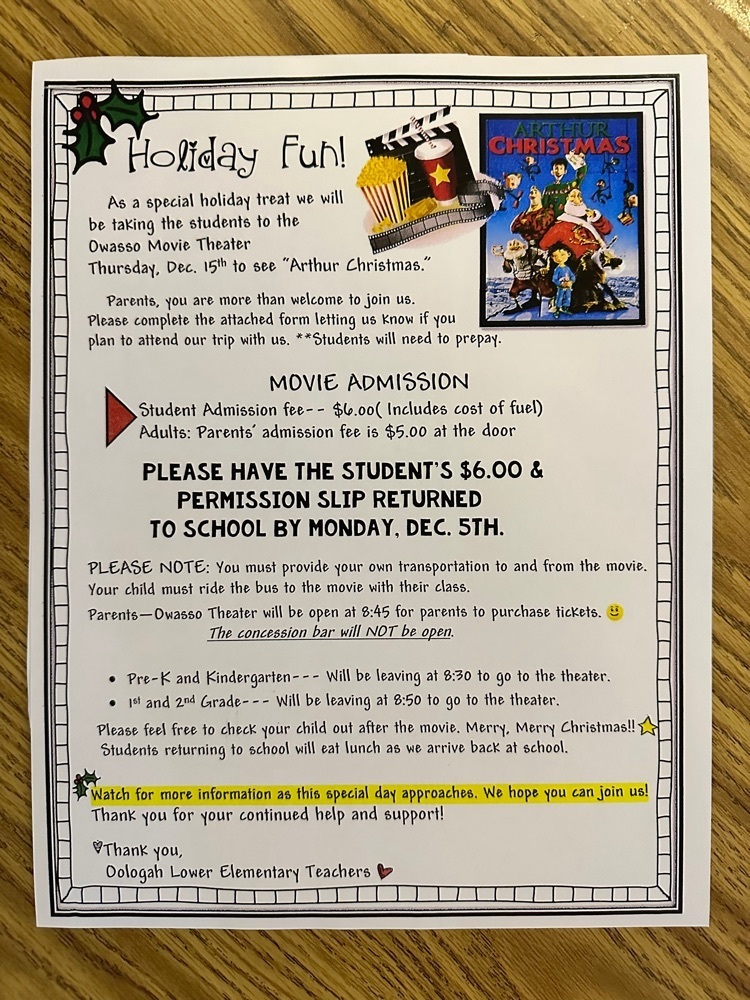 Our students and teachers have been working very hard to get ready for the Veteran's Day Assembly tomorrow! ❤️💙❤️💙Don't forget to wear red, white, and blue to help us celebrate❤️💙❤️💙 Assembly begins at 9 am tomorrow morning in the main auditorium.
🤠OLE will be celebrating will Rogers birthday this Friday🤠
Fall parties are tomorrow! Pre-k parties are 1:15-1:45 Kinder-2nd parties are 1:45-2:15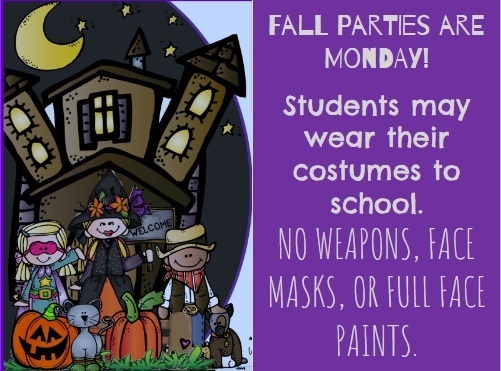 Tomorrow is PJ Day and don't forget to bring your kiddos back to school from 4:30-6:00 to shop the book fair and come get ALL THE CANDY and play some fun games at Literacy night!!!!!!
Our walk-a-thon is tomorrow!!!!!
Fall party info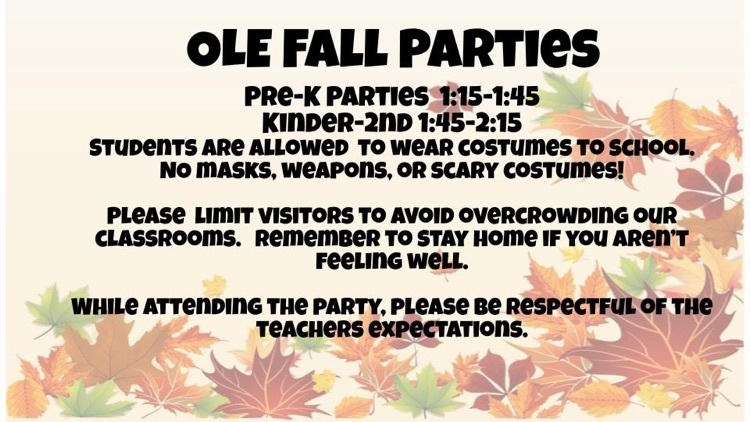 Tomorrow is dress your best day for red ribbon week. We will be taking class pictures and retakes. If your child needs to retake their individual school picture please notify their teacher, and return the package of printed pictures if you purchased a package.
Red Ribbon Week starts Monday!!!!!
Our Literacy Night is next Thursday! Put on those awesome costumes and come out for some fun reading games/activities and get some yummy treats📚🍬🍫🍭📚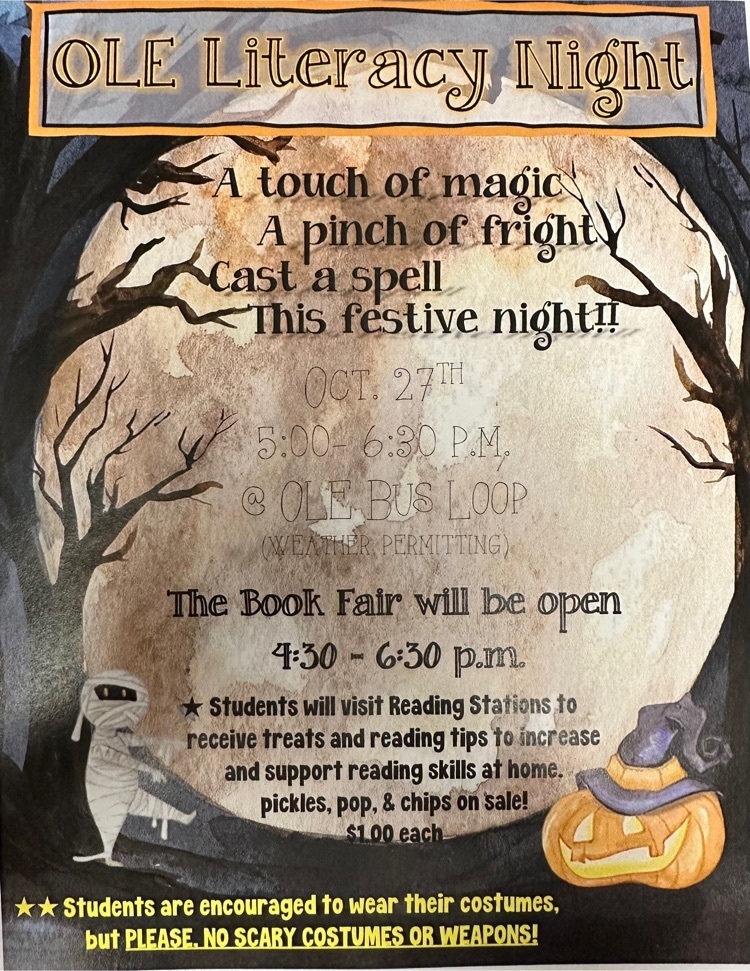 October is busy!!!! Check out our October calendar.
Tomorrow is our first remote learning day. Please check your child's teacher's communication platform for directions for your child's assignments. Please have all digital work completed by 5 pm Sunday and all worksheets/packets returned to school on Monday to be counted present.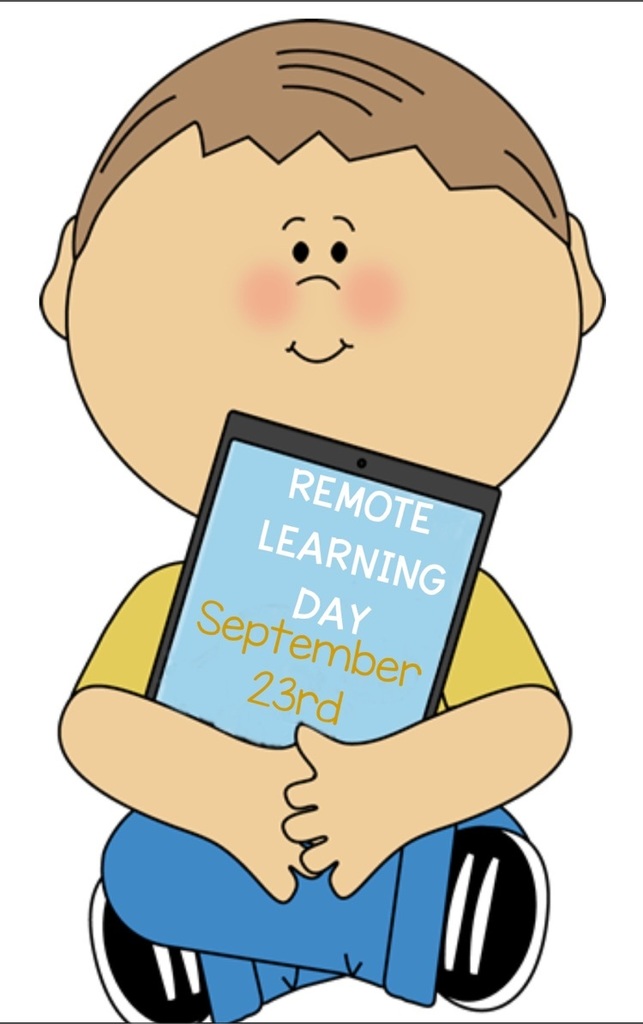 🍿Concession stand is this Thursday🍿