October is busy!!!! Check out our October calendar.
Tomorrow is our first remote learning day. Please check your child's teacher's communication platform for directions for your child's assignments. Please have all digital work completed by 5 pm Sunday and all worksheets/packets returned to school on Monday to be counted present.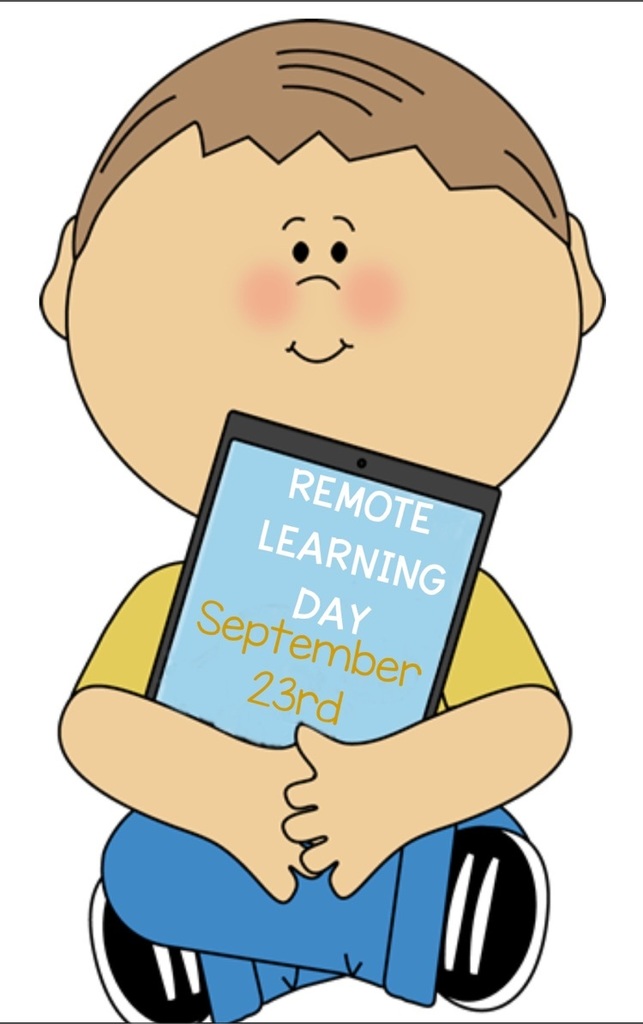 🍿Concession stand is this Thursday🍿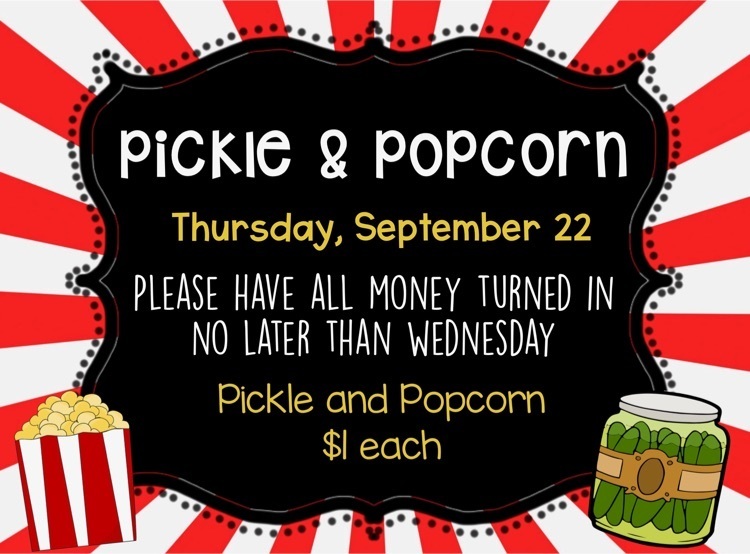 Dot Day is tomorrow! Wear you best dots (have fun and be creative) and get ready for a day full of creativity and art!!!!!!
Dot day is this coming Thursday! This is a day dedicated to creativity and art. All students are encouraged to wear dots to school!!!!!!!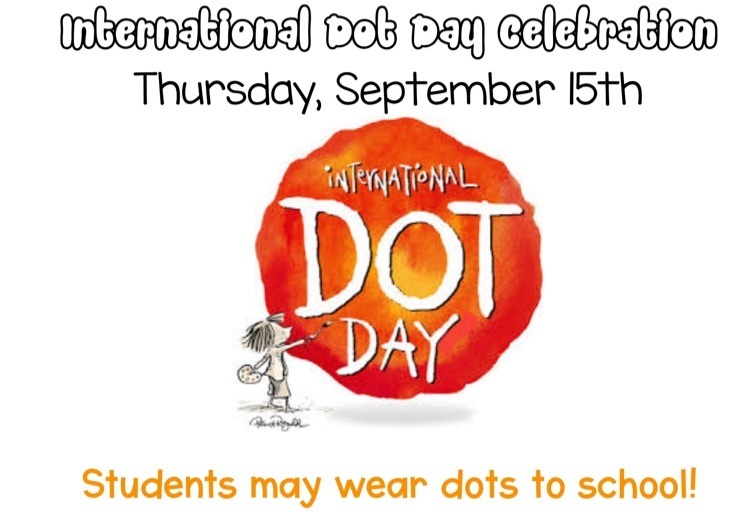 Picture day is tomorrow! Dress your best!!!!!! **We will accept orders for pictures through Monday. If you need another order form please let your child's teacher know**
School pictures are this Friday!

💙❤️No School Monday❤️💙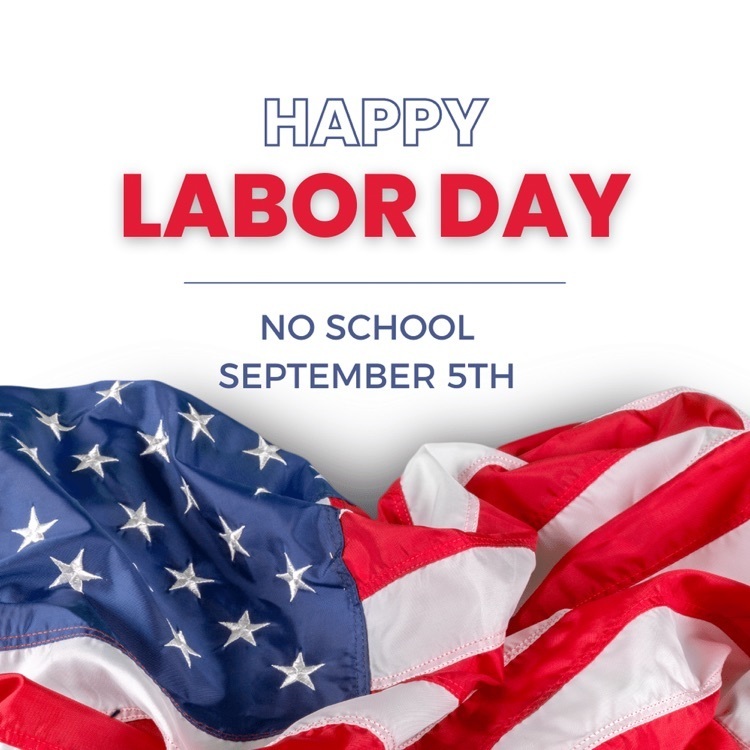 T-Shirt order forms were sent home today…all orders are due by September 16th.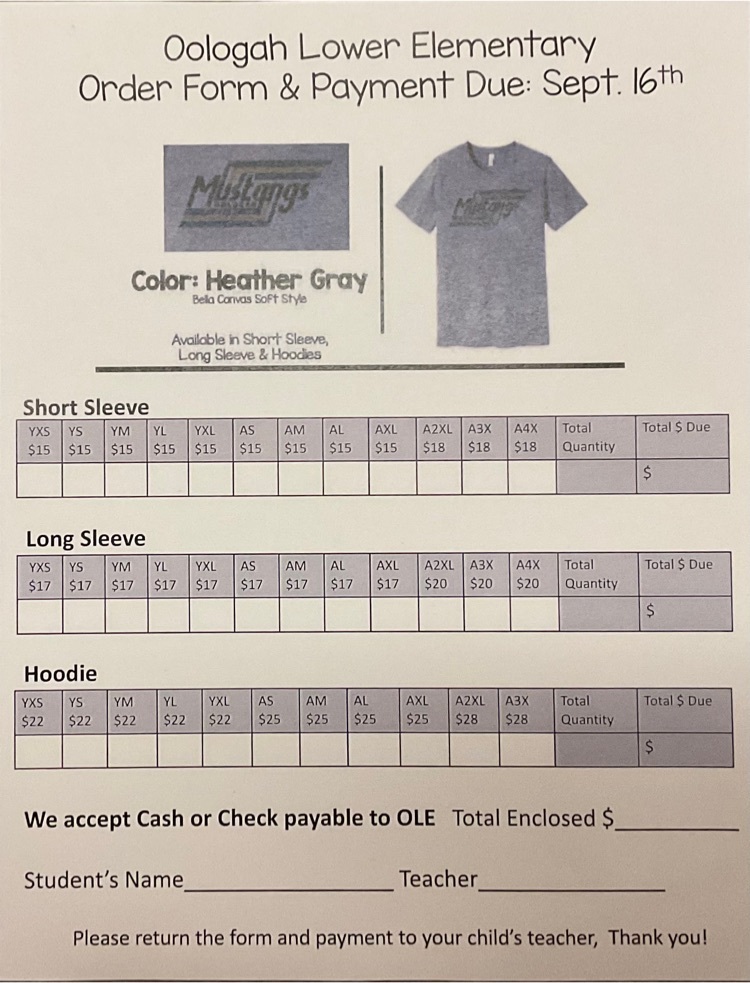 Yearbooks came in today. They will be sent home with students by the end of the week.
September Calendar of Events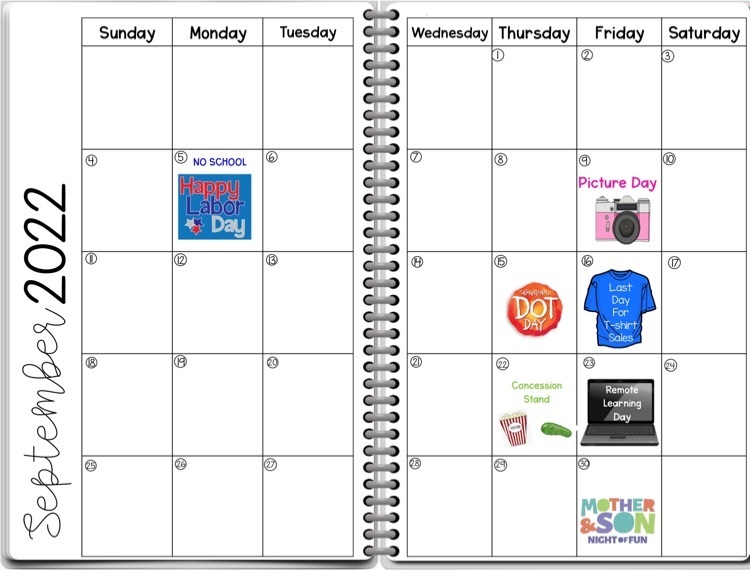 High school cheerleaders will be selling spirit ribbons and tattoos on all game days. Tomorrow is their first game…GO MUSTANGS!!!!!
September menus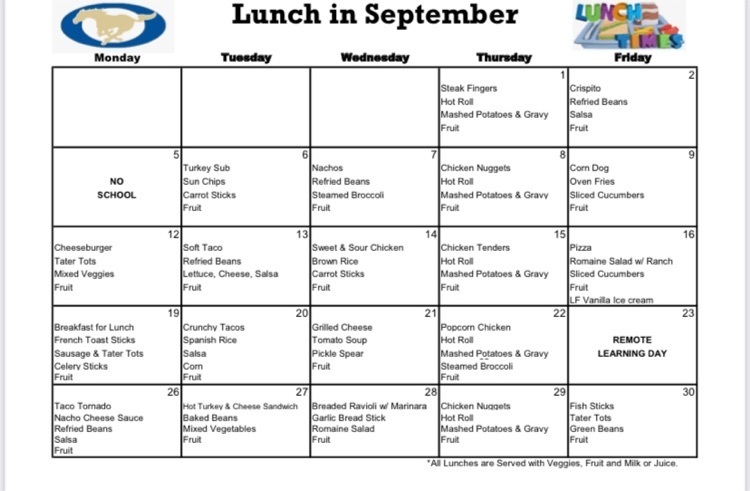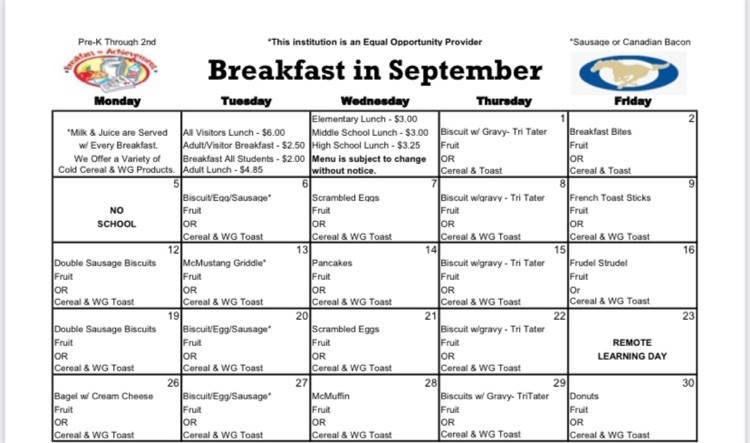 August Breakfast and lunch menus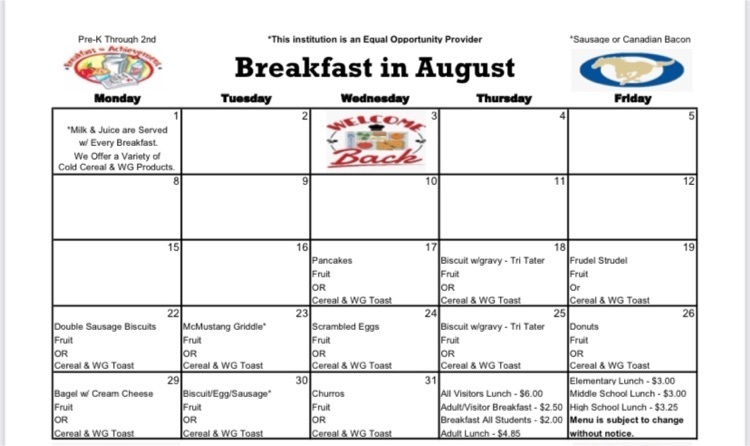 The Elf Shelf will be open for shopping on Monday…here is a preview of what is available to purchase. Your child should have an envelope and informational flyer in their backpack today.
https://youtu.be/MV6qC1jiGRY

Student Voice Advisory Group Meeting #1. Looking forward to great things that come from this collaborative work while giving students a voice!
Red Ribbon week is next week!!!!!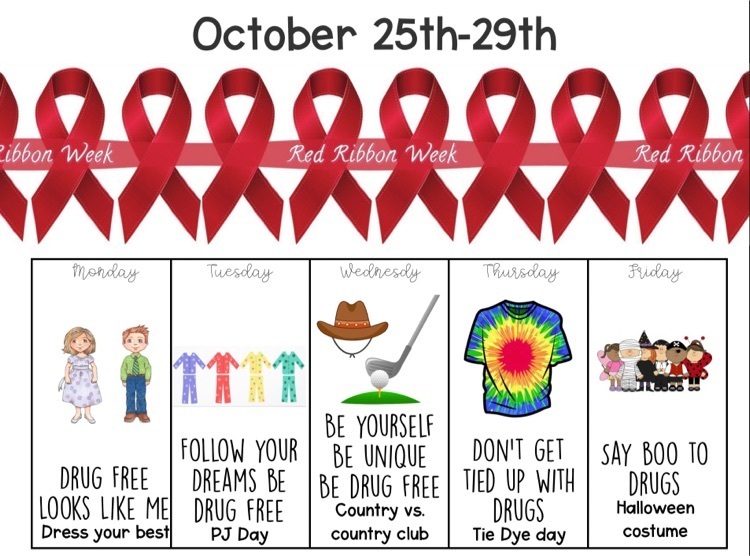 Our book fair begins tomorrow! All students are bringing flyers home today📚